Our Company
We believe that businesses today should be able to leverage cutting edge technology in order to operate efficiently and to create outstanding digital experiences for their customers.
Kingsway Digital is a digital business consulting firm focused on enterprise-grade integrated web experience solutions. We are headquartered in Toronto and work with customers both locally and around the globe.
With over two decades of work in enterprise web technology and a background in small business, Kingsway Digital understands how to tailor solutions for businesses of all sizes.
Content-centric businesses reach their customers through channels ranging from web to mobile to set-top boxes, chatbots, IoT and more. If you have content to share with your customers, Kingsway Digital can help.
Executive Leadership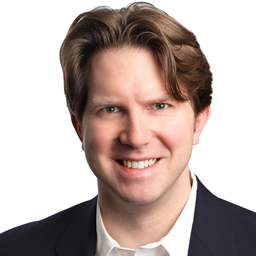 Tony Field
CEO & Chief Solution Architect
Tony is a respected leader in Digital Experience with more than 20 years of expertise. He is passionate about helping clients understand and leverage current technology to engage with their customers online.
He has provided systems architecture, leadership, and consulting services for organizations of all sizes and industry verticals (from SMBs to Fortune 100 companies) and has been intimately involved in the architecture and design of some of the world's leading websites.
Our Story
Kingsway Digital was founded in 2009 as Metastratus Web Solutions
, the leading technical consulting firm for FatWire Content Server / Oracle WebCenter Sites implementations. The company worked with some of the world's most prominent enterprises to build, enhance and tune their web experience platforms.
From October 2012 though February 2020, the business moved its consulting team to another organization, and the business went into hibernation while the team continued to gain experience.
On February 29 2020, the company was re-launched as The Kingsway Digital Company
, with the goal of empowering businesses to create outstanding digital experiences with consulting, solution, and application development & digital services. Armed with two decades of experience and deep expertise with multiple content management systems, the team refocused on modern, enterprise-grade CMS platforms.
Kingsway Digital formed partnerships with Crafter and Agility, and returned to its roots of enabling businesses to create compelling digital experiences for their customers.
With several significant project deployments in 2020, Kingsway Digital looks forward to significant growth in 2021.